Key Takeaways:
Typically, summer is the busiest time for real estate—but here in Central Ohio, this isn't your typical summer market.
As life returns to normal, more and more buyers are looking for the perfect home.
If you want to stand out from the competition, contact the Yoder Barnhart Team to get started right now!
What You Need to Know About the Summer Market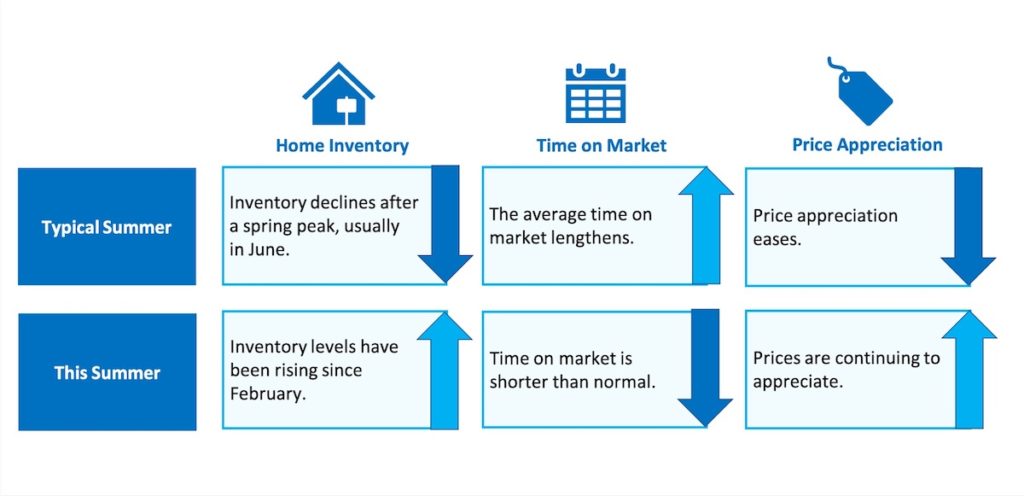 In real estate, it's normal to see ebbs and flows in the market. Typically, the summer months are slower-paced than the traditionally busy spring. But this isn't a typical summer. As the economy rebounds and life is returning to normal, the real estate market is expected to have an unusually strong summer season.
Here's how this summer is stacking up against the norm and what it means for you.
Inventory is increasing
According to the latest Existing Home Sales Report from the National Association of Realtors (NAR), inventory levels have been rising since February of this year. Looking at the graph below, there's a clear upward trend, as shown in the green bars. Currently, there's roughly a 2.5 months' supply of homes for sale. And while inventory is trending up as more houses are coming to the market, it's still much lower than several of the previous summers, as the orange bars indicate.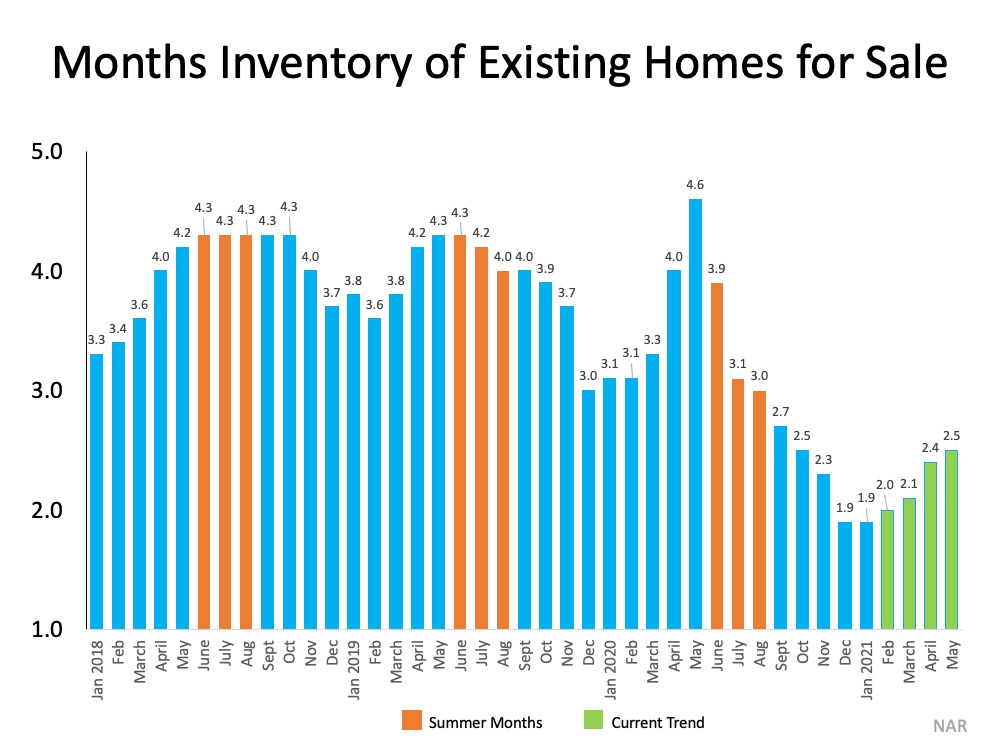 If you're looking to buy, some relief is on the way in the form of more homes coming to the market. Just remember, we still have less inventory than the norm, so be patient in your search.
If you're thinking of selling, now is the time. Work with your agent to list your house before it has more competition on the market.
Time on the market is still shorter than normal
Unlike the typical summer trend, time on the market is moving at the fastest speed we've seen since NAR started collecting this survey-based information in 2011. The most recent Realtors Confidence Index shows that the average home is on the market for just 17 days, as shown in green in the graph below. This means houses are selling at a much faster pace than a typical summer, which the orange bars represent.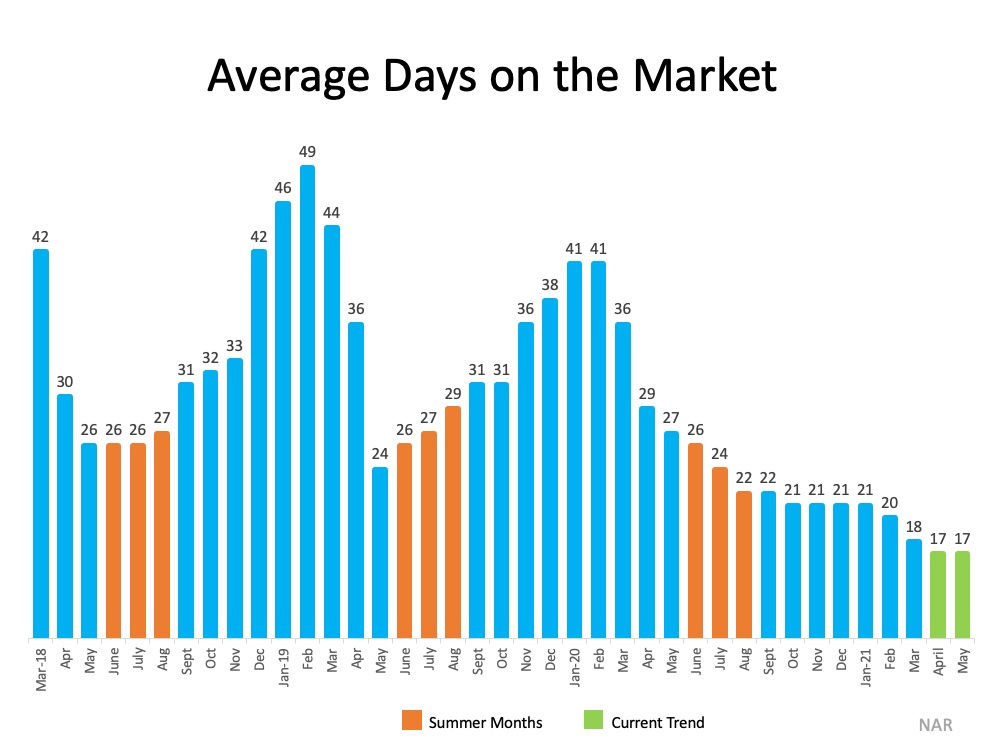 If you're looking to buy, this means you need to be prepared to move fast. Brace for a quick pace and rely on your agent to stay in the know on the available homes in your area.
If you're thinking of selling, data shows your house will likely sell quickly. If you're worried about where you'll go once your house sells, consider a newly built home as a good way to move up.
Bottom Line: The Summer Market Is Still Hot
This isn't a typical summer. Whether you're buying or selling, let's connect to talk about how you can capitalize on today's market conditions to sell your house or find your dream home.